How to Choose the Right Marketing Outsourcing Services
Nowadays, a tremendous amount of companies are appealing to outsourcing services, and it is not without any clear reason. The point is in all the stunning benefits they can value from working in such a way. And if you are still not aware about them, it is your pittiest omission ever!
Here is some statistics that emphasize how widespread outsourcing marketing services are:
92% of the biggest companies worldwide turn to IT outsourcing
37% of small businesses address outsourcing for dealing with minimum one of their problems
in the same time 34% of small businesses appealing to digital marketing outsourcing companies
So what is the reason that more and more companies are addressing online marketing outsourcing, for example? The answer is in the capitalistic world we live in. Money, cost, profit are the main moving forces and the main painful points for businesses, especially startups. It is a fact that it takes a lot of strength and contribution to succeed. And it requires a huge moral investment as well as material.
All written above can be approved by the next facts:
the top three expected results when working with marketing outsourcing companies are growing income, improving cash flow and increasing profit,
in the same time the most popular reason for addressing outsourcing marketing service is cost decrease that takes 70%,
next reason that takes 40% is flexibility,
24% of businesses find outsourced marketing partners to rise the efficiency of their business.
One more problem that modern companies may definitely tackle is the market's oversaturation. It means that it is extremely hard to do something that is not already existing. And, what is more, to do it in such a way that it will be competitive in its niche. Also, there is a problem that flows from mentioned before. As there are a great number of different companies that may provide the same services as you or sell the same product it may be difficult to bear away from race with them and catch customer's attention and adherence. As the market is oversaturated, consumers are also oversaturated and spoiled with all the different products and selection range.

What is more, sometimes the problem is even worse than just clients' ability to choose from different services or products. Sometimes you may lose potential clients just because of the reason that they do not see any difference between your product and the product of your competitor. It means that you have no special points that can be mentioned by consumers and that can catch them and approve that your product is the best among all similar products! Thus, your potential client will choose a company that seems to him better, and unfortunately it will not be yours.
One more reason you may lose clients is that you cannot hit your target audience. Maybe you just cannot understand who your potential clients are, maybe you define it in a wrong way, maybe you commonly promote your services for not being interested in these people. There are a lot of possible variants where you could make a mistake but in any of them hiring a marketing outsourcing company would be the solution. 
In addition to all mentioned before, it is essential to talk about the importance of design when it comes to product's promotion and clients' retention. Maybe it is the most understandable point as far as you also could experience at least once interaction with a product that was designed badly. Bad design leads to clients' inability to clarify what is really going on. And opposite good design makes this interaction intuitive and pleasant. What is more, it can attract customers' attention and increase sales in such a way.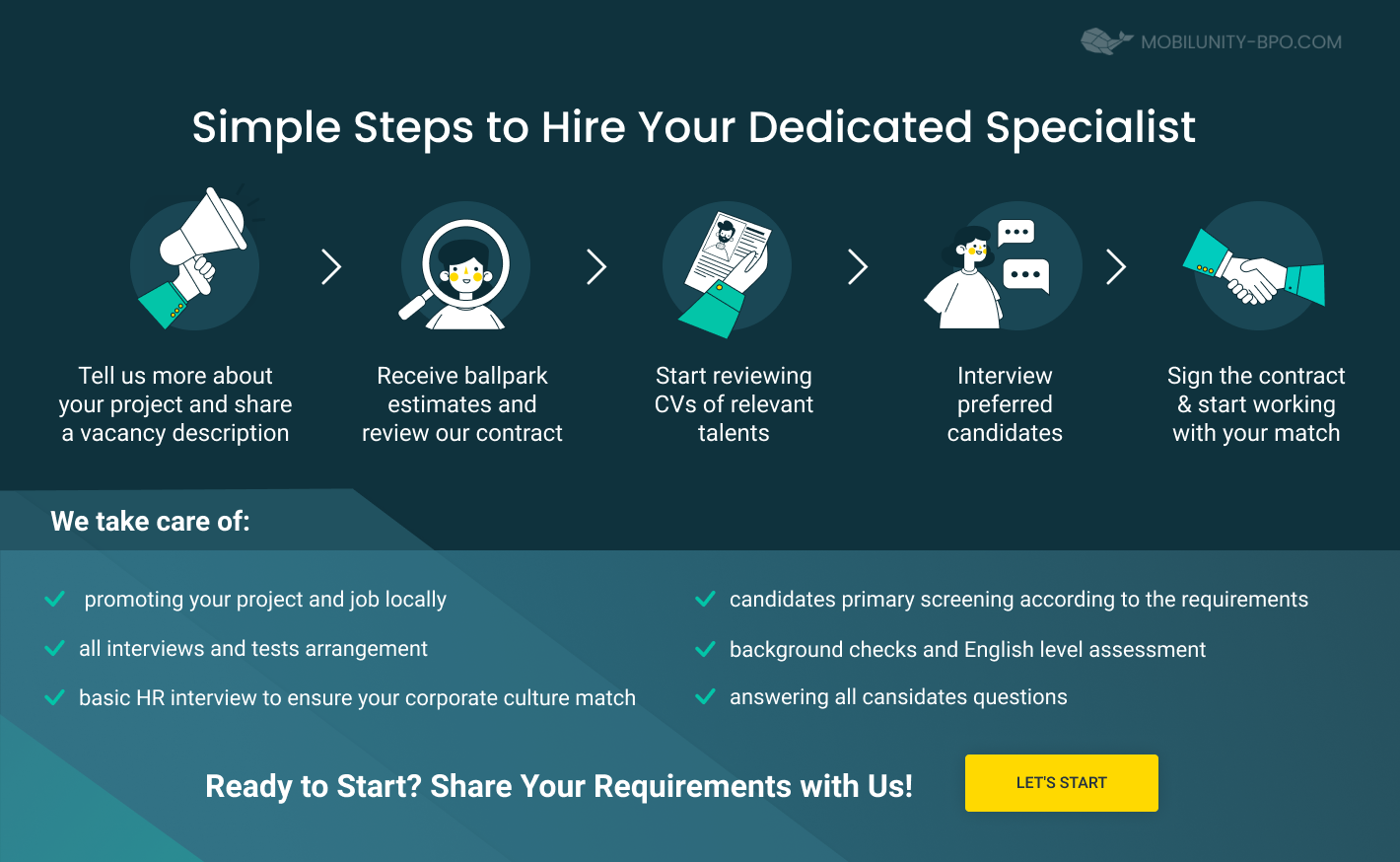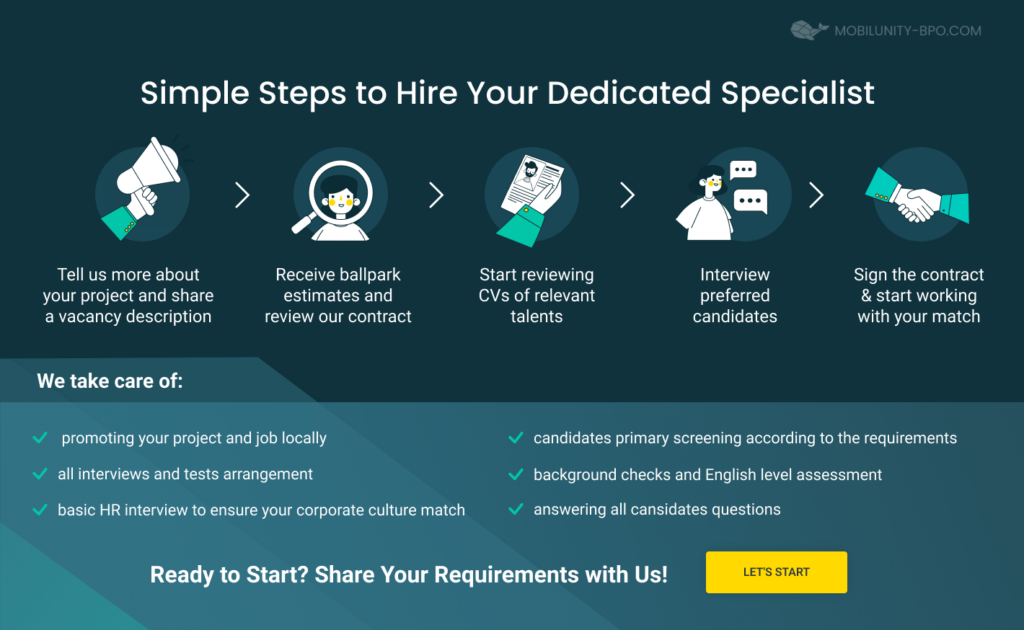 People are not magicians, so we cannot be experts in any sphere we would like to. But here is the main advantage of living in a society and especially in modern society is that we can seek help and find it at any world corn in exact match so that we can be super satisfied with such a cooperation. And outsourcing marketing companies are your providers to this satisfaction.
There are just a few problems that can be solved with the help of an outsourced marketing service mentioned above, but they definitely have already made you think about checking sales and marketing outsourcing companies. So keep reading to learn how you can find the right company.
Why Your Company Should Appeal to Marketing Outsourcing Services
Now, to make it more clear, let's summarize all reasons that can raise your wish to seek help from an outsourced marketing agency.
Desire to make your business more profitable. It is the most common and clear reason as everyone would like to see his company flourishing as well as have results from all dedicated forces to it. 
Necessity to cut expenses. It may be especially useful for startups and small businesses although even big and popular companies may experience hard times that inevitably affects their economic state. So outsourced marketing services will come in hand as far as you can spend not so much money but influence your income in a positive way. It may be the solution!
Inability to understand where the problem is. If you feel that something goes wrong with your business or you cannot achieve desirable goals it may be helpful for you to collaborate with an outsourcing marketing agency. As far as most likely the problem is laying in your way to present your product or services, a marketing specialist may easily find and solve these issues.
Desire to raise the efficiency of your company. Even if you have no evident problems with your business right now and it works rather well it will always be a huge plus to boost it for having more profit. And marketing services will help with it perfectly! And marketing outsourcing services can provide both quality and quantity.
Necessity to get a view from the side. Even if you are qualified enough to provide marketing services yourself you may need to get a side view although from time to time. It will be beneficial for you because you may not mention or skip some moments that may become crucial for your business. But if you collaborate with a company or specialist they will give you valuable pieces of advice for improving your existing strategy.
Desire to save your time. It is a fact that gaining statistics, analyzing it and developing the strategy based on it is time consuming work. And it is consistent and normal that you may not want to dedicate your precious time to this. You commonly may not have such time. Thus outsourced marketing firms may do it instead of you!
Aspiration to have insurance that the result will not disappoint you. As it is extra important for outsourcing agencies to keep their reputation they will do all possible to satisfy your requests. Moreover, they value every client and do their work perfectly to make each client want to address their company one more and even become their consistent client. So if you want to work with responsible and attentive specialists, an outsourced marketing firm will be the best decision for you!
How to Choose the Right Outsourced Marketing Company 
Most likely now you are burned with the desire to find an outsourced marketing agency that will make your business thriving and gainful. It is a really good idea but stop for a minute so as not to make a mistake and find a really suitable firm.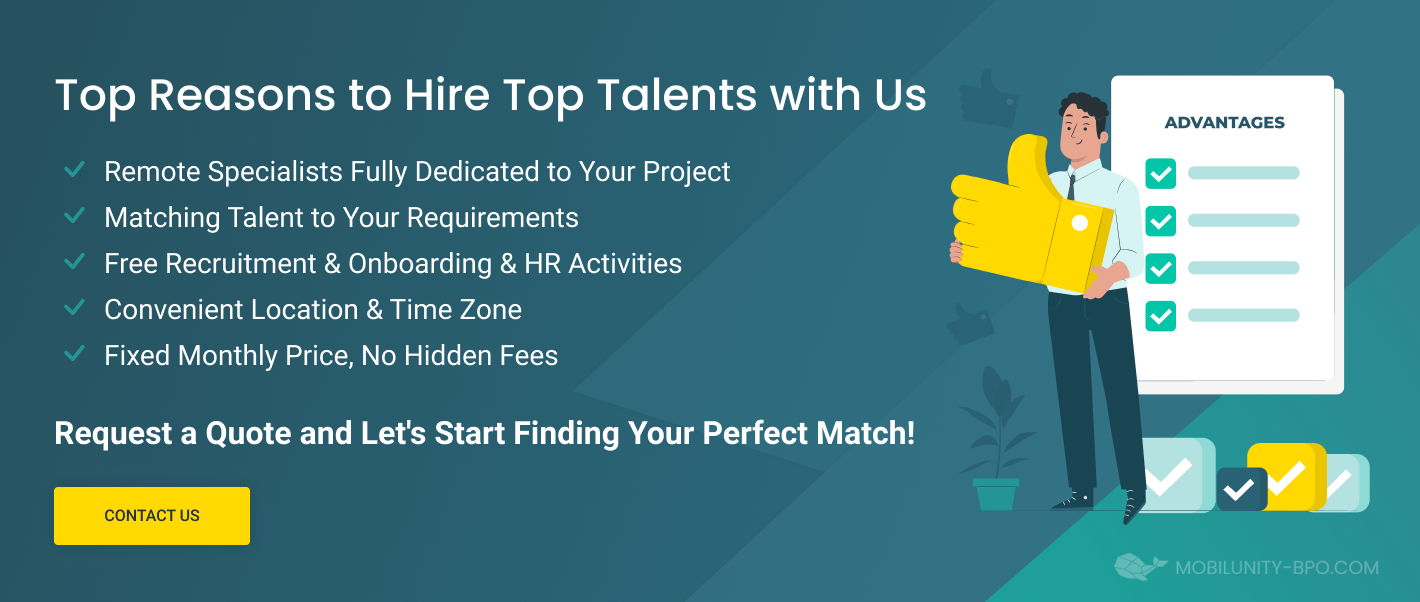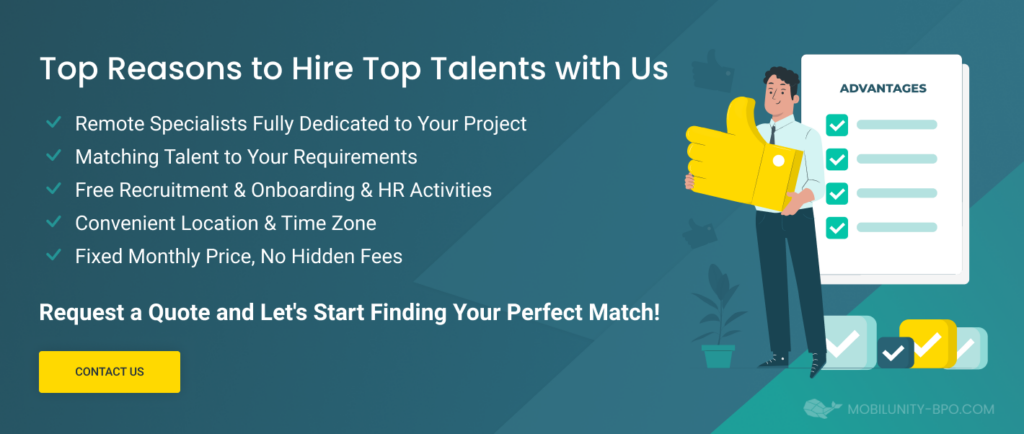 Here is a list with 7 tips that may help you while choosing the right company to outsource your marketing or hire a top-level expert like a remote CMO.
Set exact and obvious goals. As far as nobody knows your company's values and needs better than you, only you can determine what actually you are looking for when speaking about your business optimization. So it is your task to make a list of results you are waiting for from an outsourced marketing manager to perform. You should think carefully about it and phrase them precisely. Good set goals are a half of your future success.
Set your budget. When you are already familiar with expected achievements it is a time to account which sum you are ready to spend on this. It will correspond to desirable results and the budget you have. There are a lot of different companies at the market with different costs so it will not be a challenge to find a suitable one that provides good marketing outsourcing services. But it is extra important to spend only the amount of money that is comfortable for you.
Evaluate the specialty of candidates. Some company may be super experienced and expertised but it does not matter when it is an experience in a sphere not connected with yours. There are many spheres where outsourced marketing services are useful but experience in, for example, education differs from experience in working with finances. So first of all when choosing an agency you should check this point. Even the best firm will not help you if there is no appropriate competence.
Learn what technologies this company is using. When you are confident that a firm you like has enough experience in your sphere, it will be a great decision to find out its technical expertise. Our world and the IT sphere especially, is developing very rapidly so it is important to go with the world and know how to work with all its new inventions. You will benefit a lot from using modern technologies in the end.
Make sure that the chosen company works with various channels. When it comes to marketing services there is no promise that this particular approach will be suitable for you, especially if it is the first time you are addressing such services. Thus, you may need to change strategy and even more than once. In such a way it would be better not to change a company at all but choose just another approach with the company you are already working with.
Find clear statistics of work made by this company. When you have checked all points written before and find the firm corresponding to your needs the best, there are still some significant steps to be done. Thus, it may be useful to learn statistical data that this company provides about themselves. This information should be in free access and reflect truthful information about experience and successfully completed projects of the firm.
Check the reviews. One more way to make sure that the chosen company is honest and really expertised as it is promised is finding reviews of their clients. And, maybe, it would be better to find some independent sources to read what people really say about this firm as an outsourced marketing partner. It will certainly help you to determine your opinion about this company and not fail making such an essential decision.
Questions to Ask When Choosing an Outsourcing Provider
Outsourcing marketing for small business has become an increasingly popular strategy for businesses looking to optimize their operations, reduce costs, and focus on their core competencies. For small businesses, outsourcing marketing can be particularly beneficial, as it allows them to access specialized expertise and resources without the expense of building an in-house team. With so many marketing outsource solutions available, selecting the right provider can be a challenging task. In this article, we'll discuss the key questions you should ask when choosing an outsourcing provider for your marketing needs.
What is your experience and expertise in my industry?
When selecting a marketing outsourcing agency, it's crucial to consider their experience and expertise in your specific industry. An agency that has a proven track record of success working with businesses similar to yours will be more likely to understand your unique challenges and requirements. Ask potential providers about their experience in your industry and request case studies or references to gain insight into their capabilities and the results they have achieved for other clients.
What services do you offer?
Marketing is a broad field, encompassing everything from content creation and social media management to search engine optimization and email marketing. It's essential to have a clear understanding of the full range of services offered by a potential marketing outstaffing company. This will help you determine whether they can meet your specific marketing needs and provide a comprehensive solution, or if you'll need to engage multiple providers for different aspects of your marketing strategy.
How do you ensure the quality of your work?
Quality is a crucial factor when outsourcing any aspect of your business, and marketing is no exception. Ask potential providers about their quality control processes and how they ensure consistent, high-quality results. This may include regular performance reviews, ongoing training for their team members, and adherence to industry best practices. Additionally, inquire about their approach to project management and their ability to adapt and respond to changing market conditions and client needs.
What is your pricing structure?
Understanding the pricing structure of potential marketing outstaffing providers is essential to ensure their services align with your budget. Ask about the various pricing models they offer, such as fixed fees, hourly rates, or performance-based pricing. It's important to choose a provider with a transparent and competitive pricing structure that offers value for money without compromising on quality.
How do you measure and report on performance?
To evaluate the success of your outsourced marketing efforts, it's essential to have a clear understanding of how the provider measures and reports on performance. Ask about the key performance indicators (KPIs) they use to track success, such as website traffic, social media engagement, and lead generation. Additionally, inquire about their reporting processes and how frequently they provide updates on progress. A data-driven approach to performance measurement can help you make informed decisions about your marketing strategy and identify areas for improvement.
Can you provide references or case studies?
To gain a better understanding of a marketing outsourcing provider's capabilities and track record, ask for references or case studies from previous clients. This can provide valuable insights into the company's approach to marketing and the results they have achieved for businesses similar to yours. Speak with these references to learn more about their experience working with the provider and whether they would recommend their services.
How do you handle communication and collaboration?
Effective communication and collaboration are critical to the success of any partnership with top sales outsourcing companies. Ask potential marketing BPO services providers about their communication strategies and how they facilitate collaboration between their team and your in-house staff. This may include regular meetings, progress reports, and the use of project management tools to ensure clear lines of communication and seamless integration of their services with your existing marketing efforts.
Hiring an Expert Locally vs Outsourcing to the Agency vs Cooperation With Outsourced Marketing Company
 
Pros (+)
Cons (-)
Hiring an expert locally
– opportunity of face to face communication
– common language and culture
– mutual understanding
– high services' cost
– possible lack of experts
– small space for choosing
– necessity to be involved into the process; control it
– you need to pay even if you have no tasks
– you need to ensure all needful for work
Outsourcing to the local agency
– ability to give spare time for you and your team
– it is not obligatory to control the process
– you have guarantees
– it still may be too expensive
– not so huge space for choosing possible lack of talents
Cooperation with outsourced marketing company
– cost-effectiveness
– you can devote all function to them and do not worry
– many talented specialists
– huge experience
– different specializations
– perfect result is guaranteed
– too many good companies to choose;)
Mobilunity-BPO Is an Outsourcing Marketing Company You Can Trust
As it has been mentioned before there are a lot of excellent outsourced marketing companies so it may be difficult to choose one. But maybe here is your solution!
Mobilunity-BPO is a company that provides dedicated remote marketing managers with more than 10 years of experience of completing marketing projects successfully. We are working with different businesses from more than 15 countries all over the world!
You can get our help in such spheres as telemarketing, online research, B2B and B2C technology, banking and finance, database management, social media management, recruiting and HR and many more!
So if you are looking for a marketing outsourcing company you can trust, you are able to collaborate with Mobilunity-BPO experts. Get professional help right now!