8 Reasons Your Business Needs an Ecommerce SEO Expert
Once Lee Iacocca said, "You can have brilliant ideas, but if you can't get them across, your ideas won't get you anywhere." This one is exactly legit for doing the business right. It is always the clients who foresee the future for the product and the company in general, by either liking it or booing it. 
The first option is a sure thing, something that all businesses are looking forward to. Pursuing rave reviews and turning customers into a forever loyal audience the products are being made and developed bringing as much value as only possible to change lives for the better. What must be the next step? A further move is to get the product or service to a wide majority of interested prospects.


Doing so requires a strong marketing strategy because only with the devoted work of various marketing specialists the product might see the world and make a difference. Hiring ecommerce SEO specialist is a critical strategy since the success and promotion of the business depend on adequate content marketing.  
To have Google SEO specialists on the team who can provide dedicated seo service is a proven way to market the product to a global public, and, what is even more important, global idea buyer public. Google is the potential clients' first go-to place when there is an urgent issue, or just the desire to get something that has been on their mind, but not really having felt the true need. The smart SEO approach will not only show the service instantly but do it the way the true need for the product will appear.
The Best SEO Strategies in 2023
Search engine optimization (SEO) continues to evolve as search algorithms become more advanced and user behavior changes. In 2023, ecommerce businesses must stay ahead of the curve by adopting the best SEO practices to drive organic traffic and increase sales. Whether you're working with an ecommerce SEO consultant specialist or SEO analyst for small ecommerce company, it's essential to keep up with the latest strategies. This article explores the best SEO strategies in 2023 for ecommerce success.
Optimize for Core Web Vitals and User Experience
In 2023, user experience (UX) and Core Web Vitals will be more critical than ever. Google continues to prioritize websites with fast loading times, mobile-friendliness, and excellent UX. Collaborate with a retail & ecommerce SEO specialist to ensure your website meets these criteria and offers a seamless shopping experience for users.
Focus on Long-Tail Keywords and Voice Search Optimization
Voice search is on the rise, and optimizing for long-tail keywords is crucial for capturing this growing market segment. Long-tail keywords are more specific and less competitive, making them ideal for driving targeted traffic. Hire an ecommerce expert to conduct thorough keyword research and implement long-tail keywords in your content and meta tags.
Create High-Quality, Engaging Content
Content remains king in 2023, and producing high-quality, engaging content is essential for ecommerce SEO success. Work with an ecommerce SEO freelancer to develop a content marketing strategy that showcases your products, provides valuable information, and resonates with your target audience. Focus on creating a variety of content types, such as blog posts, product guides, and videos, to cater to different user preferences.
Optimize Product Pages for Search Intent
Understanding and optimizing for search intent is crucial for driving conversions. Analyze your target audience's search behavior and preferences, and ensure your product pages align with their intent. Collaborate with an SEO analyst for small ecommerce companies to optimize product titles, descriptions, and images for both search engines and users.
Leverage Structured Data and Schema Markup
Structured data and schema markup help search engines understand your website's content and present it more attractively in search results. Hire ecommerce SEO experts to implement structured data for product pages, reviews, and other relevant content, improving your visibility in search engine result pages (SERPs) and driving more organic traffic.
Prioritize Local SEO
If your ecommerce business has a physical presence or caters to a specific geographic region, local SEO is crucial for driving targeted traffic. Work with a retail & ecommerce SEO specialist to optimize your website for local search by including location-based keywords, optimizing your Google My Business listing, and encouraging customer reviews.
Build High-Quality Backlinks
Backlinks remain a critical ranking factor in 2023. Focus on acquiring high-quality backlinks from reputable websites in your niche. Collaborate with an ecommerce SEO consultant specialist to develop a link-building strategy that includes guest posting, influencer outreach, and creating shareable content.
Monitor and Analyze Performance
Continuous monitoring and analysis of your SEO performance are essential for identifying areas of improvement and ensuring long-term success. Utilize analytics tools and work with an ecommerce SEO freelancer to track essential metrics like organic traffic, conversion rates, and keyword rankings, adjusting your strategy as needed.
Why Is Hiring Remote Ecommerce SEO Specialist Essential for the Business?
SEO specialist for Ecommerce is as crucial as water for a plant. Shifting away from fiction similes, it is indeed important for the business to build meaningful cooperation with technical SEO consultants who can contribute to making the website more easily indexed by Google and user-friendly. 
Look at an SEO expert for ecommerce as an official representative for the content your resource delivers so it can be both competitive and comprehensive for both users and a search engine (Google is meant here and will be further down the line). Outstanding SEO services when you hire seo manager boost organic increase of potential clients since optimization knows exactly the words people apply to solve their problems and makes sure that the company has them all in and pop up "accidentally". Google top search positions are not about a random touch of luck, but an intricate and thorough job of an SEO specialist.
Products and services are not only the means of solving the problems of humanity but are also meant to bring profit and enrich businesses that produce those solutions. Customers are blessed with a bounty of choices and have access to an infinity of keys that could open one door. Yet, the entrepreneur world has a bit more complicated situation when it comes to variety. The complication is known as competition. It is huge and requires a massive effort to outrun. 
Search engine optimization services bring the company closer to winning over the competitors and becoming a place-to-be for quite a number of clients. This is why expecting organic traffic driven by something that the online store owner thinks is a good way to present and advertise might be a recipe for failure. What the human being might consider being a client catch, Google will hide on page ten, since the search engine has its own preferences. An ecommerce SEO expert is well aware of them and ready to alter your resource accordingly.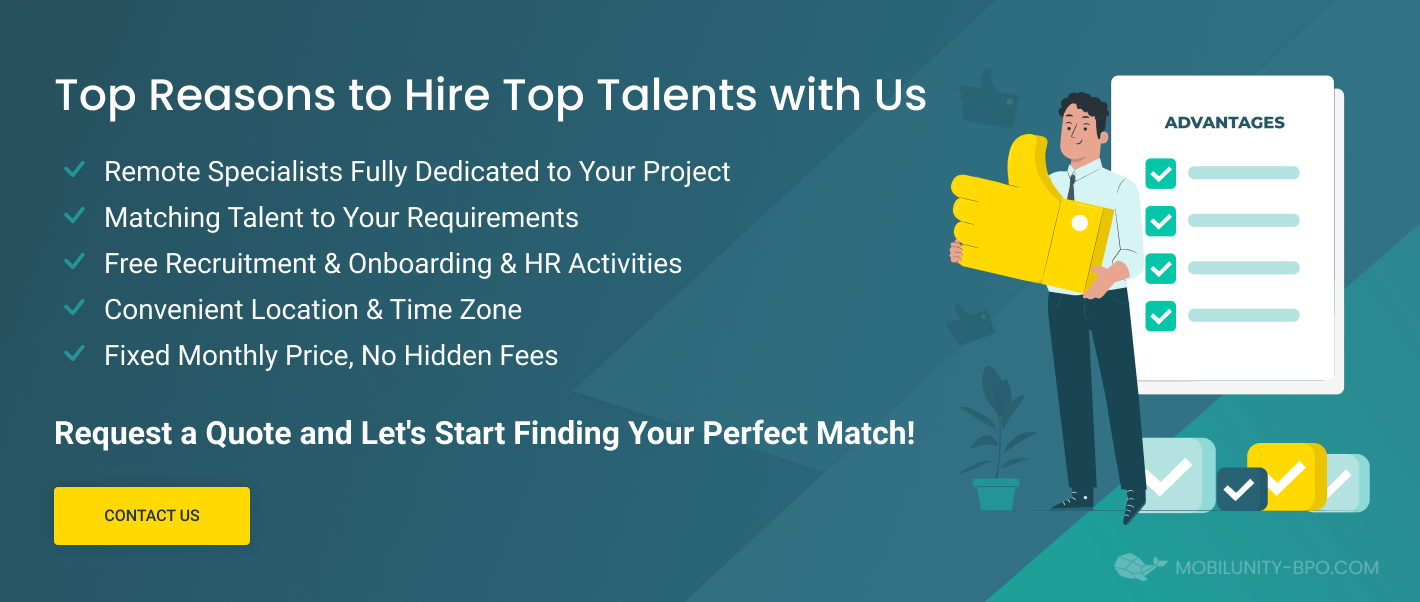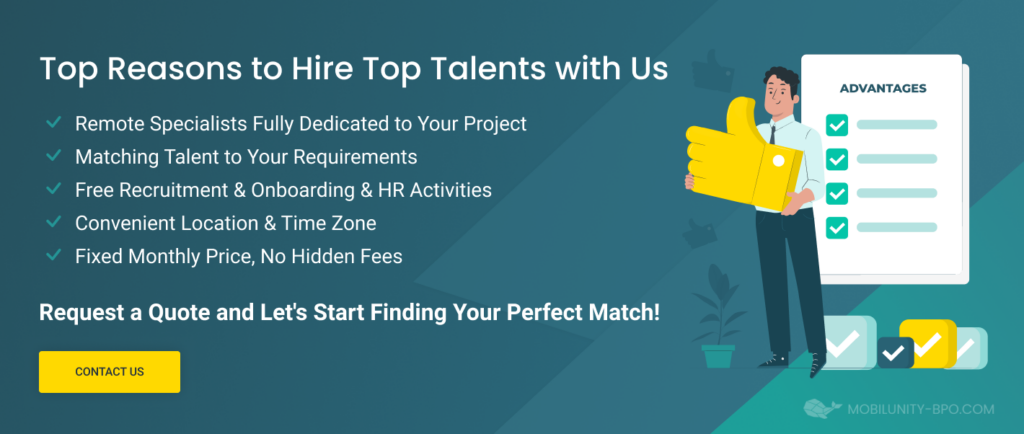 Profound SEO expertise assures a smart digital presence through the multitude of practices that are capable of producing the right signals to the search engine and elevating the visibility to the top positions. When it comes to SEO specialist ecommerce gets an opportunity to maximize and ensure the online store website has all of its backs covered. 
The talk here is about a main page, subcategory page, and, sometimes quite neglected, product card. The first two are usually presented with the most attention. Yet, the professional with a sharp eye and deep knowledge in SEO will explain the importance of product card optimization, since it will increase the visibility of a long-tail, utilize organic channels to reach those who are really interested in the new item on the list, and boost conversions of the exact products. Product card optimization is not only about the content. It also pays close attention to tech details that affect the SEO outcomes.
Working with a remote SEO specialist, or having an in-house expert team is essential for any ecommerce industry that intends on solidifying its online potential by taking quality over quantity.
Ecommerce SEO Services Explained
Getting a more or less clear picture of who the SEO expert is and why it is essential to cooperate with one ( or a team of those). Let's see what exactly search engine optimization does for businesses for their growth and profitability:
SEO professionals work on building keyword strategies for enhancing online presence and enticing more relevant leads. To provide the most suitable keywords to enhance the content SEO experts implement thorough competitor and customer analysis. The cutting-edge tech tools are utilized by a high-profile specialist to ensure thorough ranking difficulty analytics and come up with the most relevant solutions.
Local SEO helps businesses to generate traffic from local searches. If people need something to order or buy in the area, and your online store is missing on having problems optimization in terms of location and verbal delivery, it is a good idea to hire local seo expert, who can handle on-page and off-page optimization and has expertise with GMB listings, local citation building, etc.
Creating content that drives visitors and converts them into revenues and profit growth also depends on proper SEO delivery. Be it product pages, product descriptions, review answers, or guest writing they all are performed with keywords or key phrases generated and analyzed to bring benefits to a specific industry it is written for.
Tech SEO has its focuses on the website's usability. Usually, Google's best practices are implemented for site structure building and optimization. Product cards optimization, site speed boost, tech fix issues, etc. fall into categories that technical SEO deals with.
This SEO services area improves ad situations by providing substantial keyword research and optimization and designing custom landing pages to make the clients move through the buying funnel fast, and efficiently and boosting sales as a destination point. Ecommerce PPC focuses on attracting leads by reaching businesses' target audiences.
Email Marketing Automation 
Well-written and responsive emails are created by the SEO experts. Ecommerce SEO specialist does that by designing personalized messages that are based on the clients' area of interest and purchases.
The design has it in its name. All the visual elements are optimized the way the search engine will recognize them high. For example, Shopify ecommerce SEO expert has an access to the tools much needed for the online store acceleration in terms of boosting visual potential.
Obviously, it's been observed that Ecommerce SEO is not just about keywords. It's a much more complex marketing approach. SEO for conversion rates advancement includes KPIs analyses, tracking of overall marketing success, search analyses, testing, and audits. Data-driven guidelines for conversion boost are an outcome of the conversion SEO
These tasks present an importance to figuring out the strategic planning for the online store digital improvement. Of course, the concept is way broader and expands with more tasks on the list. However, these mentioned above are a focus group to backup initially.
Ecommerce CMSes and Plugins Which SEO Experts Usually Work With
SEO experts with strong expertise will for sure be familiar and feel confident working on the following platforms, helping companies of various sizes expand their business when building their presence there. Here comes the list of the most common plug-ins and platforms:
SEO services for Shopify
SEO services for Shopify, the most popular ecommerce platform, help it to power online shops all over the world. Besides, keyword research, analyses, and optimization, it might include template optimization, code modification, and high-quality performing content creation.
A Shopify SEO expert job description is not that much different from what a WordPress expert does. He/she will infuse relevant keywords into product descriptions and visual components. Though the unique feature of Shopify SEO is to prevent duplicate content from happening.
SEO services for WooCommerce
A WooCommerce SEO expert works with a less extensive catalog of products, yet the most well-known SEO practices like creating SEO Titles for products, writing SEO descriptions, product slug optimization, proper usage of SEO tags and categories, and Google Analytics tracking, website speed, and performance optimization. Being an open-source plugin built for WordPress, it permits profound customization and SEO grows well on it.
Magento SEO services
Magento is also an open-source ecommerce platform that allows a lot of customization, hence permitting quick implementation of the new content, providing necessary content modifications, alongside titles and tag modifications in alignment with SEO research and analyses. 
Squarespace SEO services 
A Squarespace SEO expert has access to Squarespace's checklist of best practices to deliver the store prominence and let it stand out among the other shops. With a thorough analysis and the needs of the particular store, an SEO specialist can create a strategy that can be perfectly implemented by the tools that the platform provides.
A set of skills that the SEO specialist possesses combined with the tools that each platform generously offers may result in creating a unique experience for the online stores to attract the right audience and make them want to buy.
10 FAQs on Ecommerce SEO Services
1. What is the importance of SEO for ecommerce businesses?
SEO for Ecommerce is critical in terms of assurance of a smart online presence and increasing visibility to reach a wider and right circle of audience.
2. Why does my Ecommerce website need an SEO expert?
Your Ecommerce website needs an SEO expert to generate more traffic and convert it into successful sales.
3. How do I know that SEO strategies work well for my website?
SEO audit tools might be of great help here, such as Google Search Console and Google Analytics.
4. Is there any difference between SEO and PPC?
SEO services are involved with generating organic traffic.
5. What time does it take to obtain search engine rankings?
It depends on how dire the situation is. Further the results page-wise, more it takes to move it to the top of the first page results.
6. What is the difference between SEO and SEM?
SEM (search engine marketing) does to some extent resemble SEO, yet involved both with organic and paid traffic.
7. Can the SEO services be automated?
Some solutions are possible to automate, though even then there is a lot of labor work included.
8. Could you name the most effective SEO tools?
Among the most effective SEO tools are Ahrefs, Ubersuggest, Google Keyword Planner, Semrush, etc.
9. Do you use Google Core Web Vitals?
We use Google Core Web Vitals for increased speed and usability.
10. Is SEO important for small businesses?
SEO is an effective and essential strategy for any business size for its maximization and profitability.
Monthly Net Salaries of Ecommerce SEO Managers
Having a clear picture of the importance of the SEO specialist on the team for the product to hit the market successfully. Let's see how much money the business should be ready to pay:
| | | | | | |
| --- | --- | --- | --- | --- | --- |
|   | USA | UK | Germany | Poland | Ukraine |
| Junior | 7,325 USD | 5,483 USD | 3,047 USD | 1,313 USD | 615 USD |
| Middle | 11,667 USD | 11,205 USD | 5,490 USD | 2,317 USD | 1,162 USD |
| Senior | 13,500 USD | 12,793 USD | 6,485 USD | 2,692 USD | 1,347 USD |
Looking at the data provided in the table, Ukraine seems to be providing high-profile (talent pool is rich and presented by top-quality specialists) services at quite an affordable price.
Possible Ways to Hire an Ecommerce SEO Specialist to Work Remotely
Present-day employment reality allows hiring specialists from various parts of the world, given the needs and resources the company has.
Here are the 3 most commonly practiced ways to find top talent to cover the SEO needs of your website.
1. Hiring locally. This employment type permits hiring a specialist who has a clear picture of how things are done in the area, business-wise, shares a common language, and stands by the same values in personal and professional life. The limited skill set issue might arise, and the salary requirement may be less attractive in comparison with, for example, Eastern Europe countries.
2. Hiring a freelancer. Enthusiasts who are willing to work on their profile and good professional image at quite an affordable price for the company. However, a lack of legal control and obligation might risk the project time frames and the company's reputation.
3. Hiring via BPO company. BPO company is an expert in finding top-quality specialists who will fit the project needs perfectly. Outsource providers have access to a rich talent pool of highly vetted specialists, and cutting-edge technology, and offer the latest tendencies for solution building. Choosing a BPO provider, one must make sure to have a transparent contract and clear-cut expectations on the table, so that not to overpay, which is sometimes the case with such experience.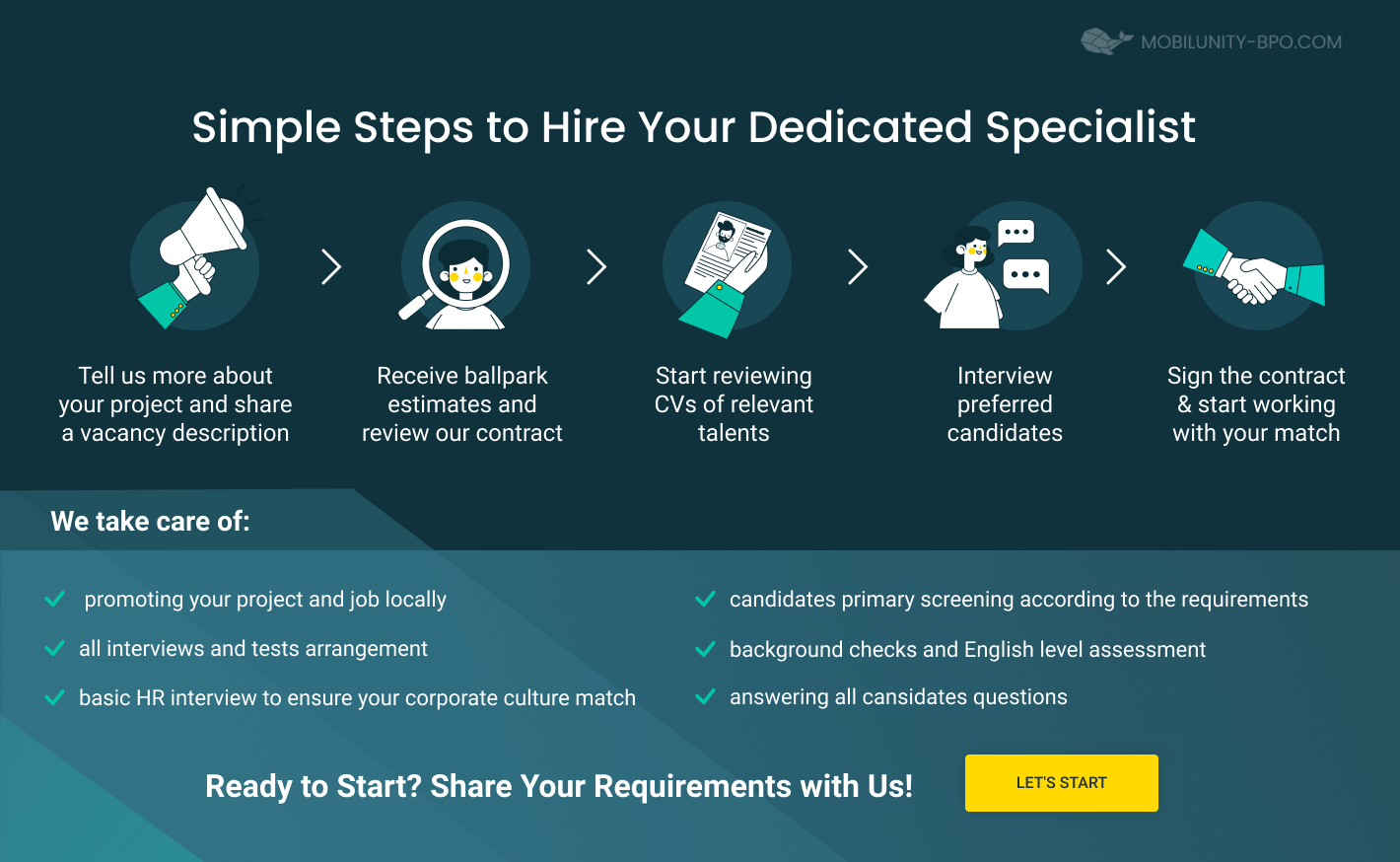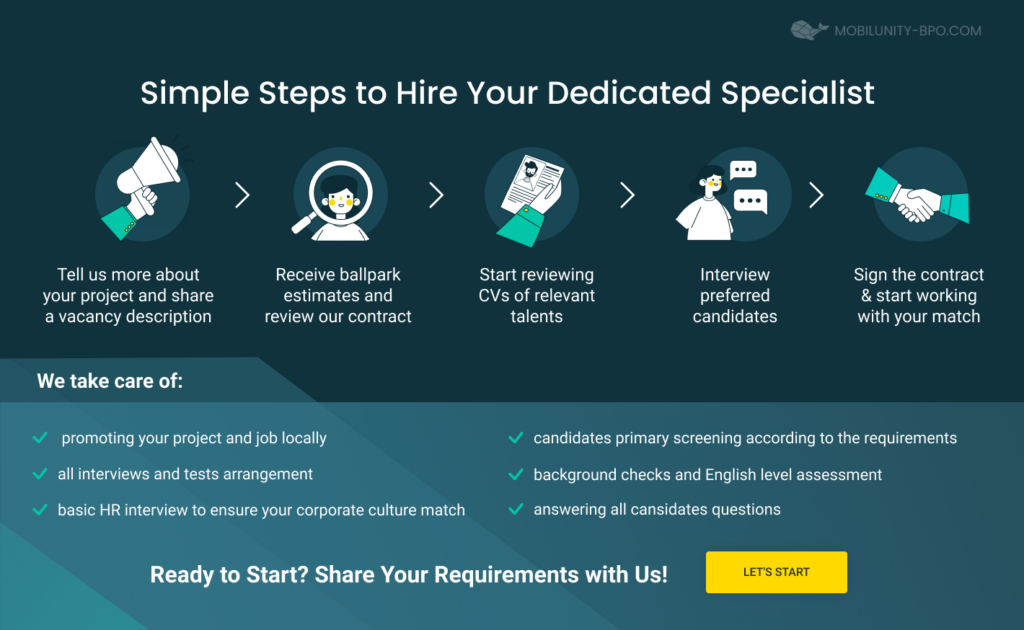 To get a perfect fit for SEO services provision is possible through legit options. The company just must analyze which way suits best at the given moment of their current business situation.
Mobilunity-BPO Is a Reliable Dedicated SEO Specialists Provider
Mobilunity-BPO, since 2010 has been recognized as a provider of dedicated specialists good and ready to meet the business requirements, implement the latest tendencies on the market, and upgrade business processes positively influencing scalability and profitability of the client-company.
Starting as a marketing company, it grew into a high-profile hub, changing the staffing situation of its clients for the better. Industries, Mobilunity-BPO deliver experts for:
SEO outsourcing
telemarketing
HR services
data entry
SMM
database management
online research
More than 10 years of experience, more than 1000 of completed projects, more than 40 clients from different parts of the world, and, of course, more than 200 top-talent employees, prove that Mobilunity-BPO knows how to do business by equally cherishing both its clients and employees, ensuring harmonious cooperation and exceptional outcomes.  
Conclusion
SEO services are critical for placing the store in the digital environment. SEO knows what people need, verbally, visually, and technically-wise therefore it can deliver it and improve search rankings to the highest revenues possible. Choosing among several options of hiring an SEO expert, it might be highly recommended to outsource SEO needs to a company that offers dedicated ecommerce, local SEO managers, with immaculate profiles of successful SEO projects. 
Thinking of hiring remote ecommerce SEO specialist to boost your visibility and increase revenues? Contact us!