How to Hire a Technical SEO Consultant and Not Fail
Is your website not as profitable as you want it to be? You are an owner of a new company, and it is extra important to have its representative website? Or maybe you want to pay more visitors' attention to it? And, what is more, convert them to customers? Then a technical SEO expert can help you to solve all these problems!
You can even think that it is not so difficult, so you can do it yourself. But even if you are a great specialist in your sphere, probably, you cannot be so good at any other sphere, for example in SEO. Unfortunately for you, it is not as easy as it looks.
How to Understand That You Need a Technical SEO Consulting
Technical SEO optimization requires specific knowledge and qualification, because there are a lot of particular shades you need to be aware of. For example, search engines change their algorithms regularly, so they challenge users to figure out relevant parameters that could help your website get on top.
If now you get frustrated and feel a bit fated, there is also a good piece of news that you can hire a remote seo expert! But before you make this important step, it is necessary to understand precisely who technical SEO specialists are and how to make your better decision hiring a specialist.
What Profits You Can Get From Technical SEO Consultancy
It is essential to understand in what case technical SEO consultancy will be beneficial for you, so here are some results you can receive:
your website is on top all the time.
your website works well, it means that it loads fast so there are more potential customers remaining. Also, visitors can find needed information easily so they will not leave your website at any stage.
technical SEO agencies provide you with technical SEO services in the long-term, checking possible problems regularly! Moreover, you may have a technical SEO report if you want to.
an optimized website will increase the number of visitors, thus increase sales on your website! It can be a great push for your business.
and what is more, you do not need to do it all yourself! An SEO expert can do it without any troubles, quickly and effectively.

Specifics of Technical SEO Specialist Work
So let's summarize who a technical SEO specialist actually is and what he does.
Technical SEO means website optimization that helps search engines recognize and categorize a website. For example, due to keywords it may rank your website in a proper way so that it may become more comfortable to use. As a result, you may have many more visitings and sales.
Technical SEO specialists are highly experienced professionals that understand the specifics of search engines, can help you hold top position in search and be competitive in your niche. What is more, such specialists track even the smallest changes in search algorithms so that they can adapt your website to it.
According to all mentioned before, the main goal of technical SEO experts is:
comprehensive indexing of the business' idea and ways of its realization
alleviating search engines' work of classifying the whole website and ranking its pages
making understandable and intuitive space for users
It was just a brief explanation of technical SEO specialists' work specifics, but the list of all their responsibilities is very wide. Here are some of them:
Using 301 Redirects to Change URLs
Sometimes it is necessary to redirect visitor to the other page. In such situations technical SEO specialists use different types of redirect. For example, redirect 301 to move address with www to that one without www.
Checking the Title and Meta Description of Pages
Every page has its title tag and meta tag with description. It exists to help search engines identify a website's content and classify it. For checking the originality of those tags, on-page technical SEO uses the "website audit tool" that shows all errors through the page. If you have tackled such a problem, it may be helpful for you to hire a technical SEO audit consultant.
Making Clear URLs for Site Pages
Fertile URL should reflect the main idea that page brings so technical SEO service includes checking all URLs and correcting them if essential.
A Favicon Is a small icon which is located before a website's domain address. The main purpose of this icon is to catch visitors' attention and recognize a concrete website readily. The SEO specialist uploads those icons to the main track of the website host.
As you can see, technical SEO consulting may be very useful for everyone who is more or less connected with online business. 
General Issues Technical SEO Expert Should Be Skilled In
But now you may have a consistent question "How to hire a reliable technical SEO specialist?" The information below will help you answer this question. So here are some tools a dedicated seo specialist should be skilled in:
understand how search engines work, know its basic functions
have basic knowledge in programming
understand the market in which he works
be extra good at analyzing and building schemes; be able to prove his plans to customer
understand psychology to adopt websites in a better way
Looking for a Technical SEO Consultant
Because of the importance of such experts and the huge range of their responsibilities you need to look for an appropriate candidate carefully. Thus, for you to fully realize the specifics of SEO work and choose a technical SEO specialist accurately, there are some questions that will be helpful. These questions are for a technical SEO manager but may come in handy for all looking for good specialists. 
Firstly you can ask "How do you measure your progress?"
This question is really important because it can help you to understand which results you can expect working with this particular specialist. Sometimes results may be seen only through weeks or even months, so it is necessary for you to approximately know how much time will take achieving desirable results. Or even this expert cannot lead you to it, then keep looking.
Next you can ask "Do you stay up to date on algorithm updates?"
As it has been already described previously, search engines change their algorithms from time to time so professionals need to keep in touch with it. So great professionals should be on time with all changes and may be able to describe to you how they manage with them.
After that you can ask "What tools do you use for a technical SEO audit?" 
Inquire which tools your candidate uses. It would be great for you to get acquainted before the most popular to be in touch. Briefly, such tools can measure a website's performance and compare it with competitors. So, is your candidate aware of these tools?
One more good question to ask is "Can you describe your process of optimizing websites?" 
This question emphasizes a technical SEO consultants' proficiency. So will he know how to distinguish crawl errors, solve 301-redirect chains or combine subdomains?
After that you can ask a trick question "Can you guarantee that my website will be number one in search?" 
If the answer is a strict "Yes" then you can say "Goodbye" to this candidate without any doubts. No one is able to ensure such a success! Technical SEO experts are not fairies, they can just boost a website's efficiency. 
Thus such great promises may indicate that it is a lie or you met a swindler that uses unfair methods! Do not let yourself be fascinated with pretty expectations and look on the situation realistically. It is a fact that good results take time and effort but it provides you with a durable effect that costs a lot.
And last but not least questions are "How will we communicate?" and "How much do your services cost?" 
If all answers before are suitable for you and you are sure that it is a really good specialist then ascertain that some organizational moments fit you too. It is just a human factor about how comfortable it is for us to work with concrete people.
And payment is also a very important topic to discuss. Though technical SEO consulting is really helpful for your business and its promotion, it would not cost much more than you can pay for it!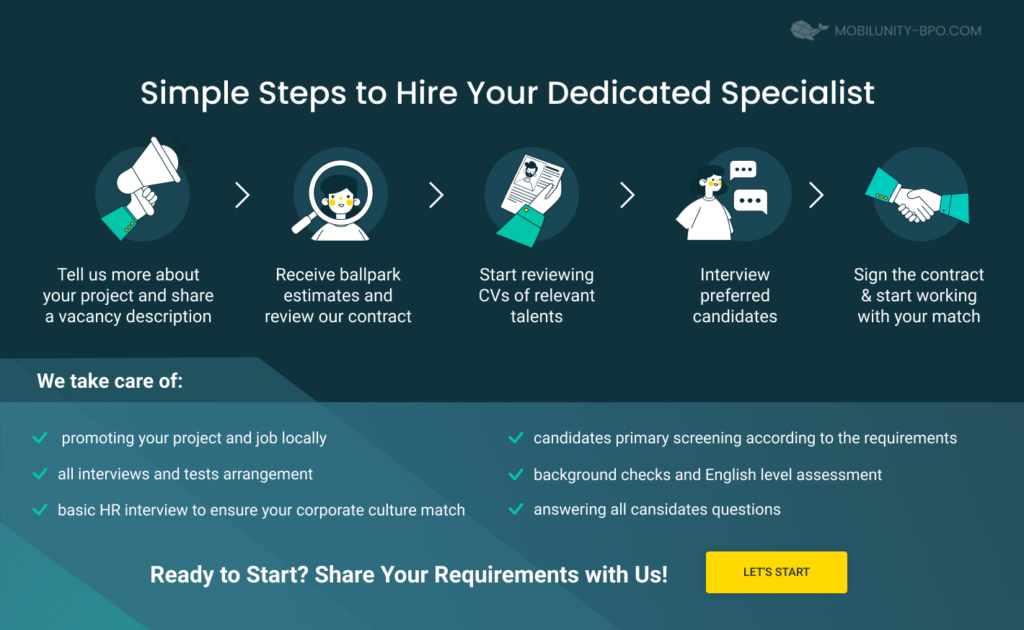 FAQs About Hiring a Technical SEO Consultant
If you're considering hiring a technical SEO consultant for your business, you likely have some questions about the process and what to expect. In this article, we will answer some of the most frequently asked questions about hiring a technical SEO consultant.
What is a Technical SEO Consultant?
A technical SEO consultant is a specialist who focuses on improving the technical aspects of your website to improve search engine visibility and rankings. They use their expertise to analyze and optimize website structure, code, and other technical elements that affect search engine performance.
What are the Benefits of Hiring a Technical SEO Consultant?
If you're struggling to improve your website's search engine visibility and rankings, it may be time to hire an SEO consultant who can provide the technical expertise and guidance necessary to achieve your goals. Hiring a technical SEO consultant can provide several benefits for your business, including:
Improved website performance and speed

Increased search engine visibility and rankings

Better user experience for website visitors

Enhanced website security and reliability

Greater ROI from your SEO efforts
What Does a Technical SEO Audit Consultancy Involve?
A technical SEO audit consultancy involves a comprehensive analysis of your website's technical aspects, including website structure, code, and other technical elements. The consultant will identify areas for improvement and provide recommendations for optimizing your website for search engines. To stay competitive in the online marketplace and improve your website's visibility, it's essential to hire technical SEO experts who can perform audits and optimize your website's technical elements.
How to Hire SEO Consultant?
When hiring a technical SEO consultant, it's important to look for relevant experience and expertise. Look for candidates who have experience working with businesses in your industry and who have a proven track record of success. Evaluate their communication and collaboration skills to ensure that they can work effectively with your team. You can also ask for references or case studies to back up their claims.
How Much Does Hiring a Technical SEO Consultant Cost?
The cost of hiring a technical SEO consultant specialist can vary depending on several factors, including the consultant's experience and expertise, the scope of the project, and the length of the engagement. Some consultants charge hourly rates, while others offer fixed-fee pricing. It's important to discuss pricing and expectations upfront to avoid any surprises down the line.
In conclusion, hiring an SEO consultant can provide significant benefits for your business, including improved search engine visibility, better website performance, and increased ROI from your SEO efforts. By following these tips and understanding the process, you can find the right technical SEO consultant for your business and achieve your SEO goals.
Average Cost for Technical SEO Services
And here are some demonstrative facts! In the table below monthly salaries of technical SEO managers in different countries depending on the level are shown.
| | | | | | |
| --- | --- | --- | --- | --- | --- |
|   | USA  | UK  | Germany  | Poland  | Ukraine |
| Junior | 7,325 USD | 5,483 USD | 3,047 USD | 1,313 USD | 615 USD |
| Middle | 11,667 USD | 11,205 USD | 5,490 USD | 2,317 USD | 1,162 USD |
| Senior | 13,500 USD | 12,793 USD | 6,485 USD | 2,692 USD | 1,347 USD |
But if you are a bit embarrassed or shocked now, here is your reminder that a local technical SEO company is not the only decision for you! The good news is that due to all modern technologies you can work with technical SEO companies from all over the world and choose the most suitable just for you and your business! 
So you can compare average cost for technical SEO services in different countries and based on it make the best decision for your business's future!
But if you are still thinking that cost reveals the quality of its product, the following arguments will probably dispel such a stereotypical conviction. Payment depends not only on the level of workers' professionalism, but also on the standard of living in a certain country. Thus, in Eastern Europe there are a lot of highly skilled specialists, but average salary in those countries is much lower that defines such a comparatively cheap services, including technical SEO services. But these specialists are still operating a highly-qualified skills base!
Ways to Hire a Technical SEO
If you have read all the information before, and now you are confident that SEO expert is what you really need then check available variants for hiring such a professional remotely below. 
Of course, first you can find a required candidate locally. 
This variant has its advantages, including the ability to communicate in real life, that can provide a super connection between you and this person so setting working goals would not be such a complicated task. Moreover, most likely such a specialist has a deeper understanding of mentality, language and some other specifics that depend on the territory where he works.
On the other hand, as you can see in the table above, local experts may set a huge cost on their services, that is not a guarantee of their high qualification or that they go with the times and use the newest technologies. 
Because of it, an ability to find necessary experts all over the world is beneficial more than ever.
Thus, you can address the freelance market and find there the best specialist ever!
More often these markets are full of different candidates, extraordinary and creative. And the most important thing is that their services may not be so expensive!
But apart from a wide range of pros of hiring freelancers there are also some cons. Looking for a really nice and convenient candidate may take a lot of time and strength, especially if you have no experience in it. 
Another way to find SEO is hiring through a BPO company. 
Such companies have a huge base of verified specialists and can detect the best professional for you independently. It takes minimum time and can assure cool results.
So, you do not need to waste your time trying to meet competent enough expert and checking all reviews! Just find a trustworthy company once and have no problems anymore!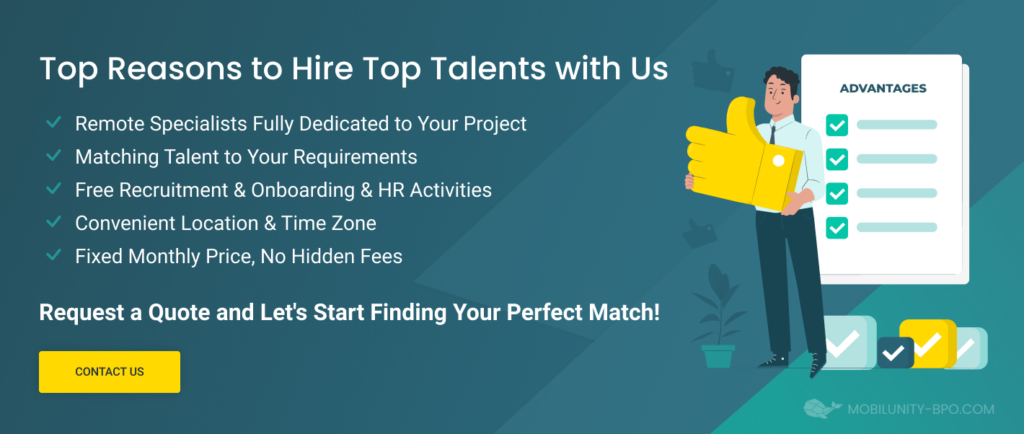 Mobilunity-BPO Is Your One-Stop Solution for Hiring a Technical SEO Specialist
Mobilunity-BPO is a Ukrainian outstaffing company that provides a dedicated remote technical SEO manager. It has accumulated inestimable experience since 2010 when it started providing its clients with dedicated professionals to perform absolutely different tasks. 
Mobilunity-BPO earned strong credence due to providing tested specialists in a huge range of areas, such as:
SEO outsourcing 
online research
social media management
telemarketing
recruiting and HR
MS Office outsourcing
and many more!
You can find the best specialists and much more in Mobilunity-BPO! Thus, you can expect: 
precise selection of candidates according to your requirements
testing and vetting the candidates 
provision with all you need for remote team 
full protection on HR questions and employee maintenance
help with setting-up
and other services!
Responsible approach and love to the business they are doing leads to such stunning results:
10 years + of experience 
1000+ of completed projects 
40+ satisfied customers worldwide 
200+ highly-qualified employees
Probably now you realize the importance of hiring a technical SEO and choosing a worthy company for it. Want to work with a company you can trust? Choose Mobilunity-BPO Team!
Now it seems that you cannot go without a technical SEO consultant? That's it! We can help you with hiring a reliable technical SEO consultant. Contact us!